Can I expunge a California DUI? – DUI Law Questions and Answers
Many felony, misdemeanor and infraction convictions [including DUI] can sometimes be 'expunged' from criminal records by proper application and Petition to the court, but only if there was no felony prison time sentenced whether served or not, and if all terms of sentencing and at least one year of probation are completed, and if there are no new charges pending. If successful, the conviction would be retroactively reduced to a misdemeanor, if necessary, and then withdrawn and the charges dismissed. Expungement does not clear, 'remove' or erase the conviction, but merely changes the record to show 'conviction reversed and dismissed by expungement'.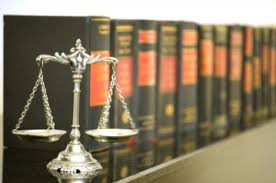 When applying for a job in the private sector, you generally do not have to disclose a conviction if it was expunged. However, the conviction is still a 'prior' or 'strike' for purposes of repeat offense, and must be disclosed on any application for government and professional employment and licensing, bonding, security clearance, etc. The licensing agency and employer then can decide whether you are barred from licensing or employment because of the conviction.
If youre serious about doing this, and you think you qualify under those rules, feel free to contact me for the legal help you'll need. The fees and costs are reasonable, in the range of an hour or two of attorney time, and the process takes from a few weeks to several months, depending upon the court system and its backlog.
In Texas please refer to this website
Disclaimer: The response above does not form an attorney-client relationship. This answer may or may not apply to you and should not be relied upon as legal advice. LawQA does not make any representation as to the expertise or qualifications of this attorney. This attorney may or may not be admitted to state bar of your state.