Monthly Archives: October 2018
Car Accident Fatalities and Injuries
While new automobile safety standards have made driving safer, and the number of car accident deaths has gone down nationwide, that downward trend seems to have passed some states by. The national total declined by 1.9 percent. In addition, countless lives have been put on hold and in many cases changed forever by catastrophic injuries.
Many of those lives could have been saved and injuries avoided but for the wrongful actions of negligent, reckless, and careless drivers. When a driver kills or injures another person, the injured victim or surviving members of the deceased victim's family has the legal right to seek a recovery to compensate for their damages. While money is never adequate compensation for a life lost or serious injuries suffered, it can mitigate the financial problems that often beset a victim in the aftermath of an auto accident.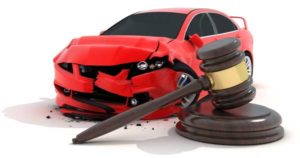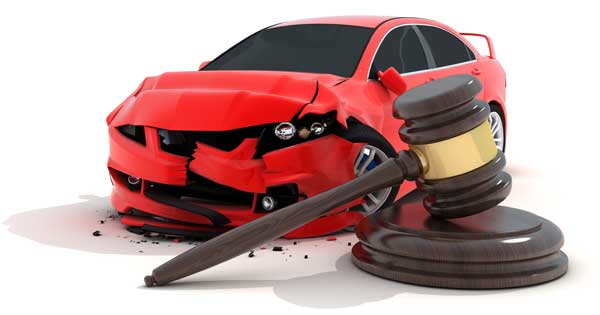 What to Do After a Car Accident
It is normal to feel shaken up and unsure how to proceed when you've just been in an accident, but knowing what to do following the accident can make a great difference in the amount you'll be able to recover for your damages. If you're conscious, these are some things you should do—or not do—to protect your right to a recovery:
Call the police and make a report. Don't ever allow the other driver to talk you out of this!
Exchange information with all involved drivers—names, addresses, phone numbers, plate numbers, and insurance information.
Don't talk about the accident, how it happened, how you feel, or whose fault it was with anyone at the scene.
Don't apologize. (You'd be shocked how many people do this out of routine politeness when they are in no way at fault!)
If anyone witnessed the accident, get their contact information.
While you're waiting for the police or ambulance, have someone who has not been injured take photos of the accident scene with your cell phone camera, including all vehicles and points of impact. Get photos of street signs or landmarks that can identify the location.
Get medical attention promptly. You may ask the 911 operator to call an ambulance when you request a police officer. If you don't feel you need an ambulance, have someone drive you to a hospital emergency room, your personal physician, or an urgent care clinic. Keep all follow-up appointments.
Call a lawyer who practices personal injury law exclusively and has extensive experience with car accident injuries. The lawyers of our group are aggressive and effective car accident attorneys with an exceptional record of winning high-value settlements and verdicts.
When you receive a call or a visit from any insurance company, refer the adjuster to your attorney. Do not engage in any discussion of the details of the accident or your injuries –even with your own insurance company. Do not give the insurance company a recorded statement or sign any medical authorizations or releases of any kind unless specifically instructed to do so by your lawyer. The insurance adjuster is not your friend but is working to keep the company's payout as low as possible or to deny your claim altogether.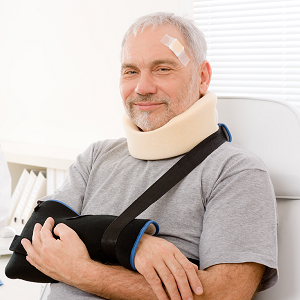 Car Crash Types
The attorneys at our Law Firm have extensive experience winning recoveries for a broad range of accident types and injuries. These are some of the most common types of car accidents that our office handles:
Rear-end accidents (the most frequent)
Head-on collisions (the most deadly)
T-bone collisions
Underrides
Rollovers
Sideswipes
Defective automobile parts
Crashes caused by road hazards
Car Crash Injuries
At our law offices, we have experience with auto accident injuries of all types, including the most catastrophic and life-altering injuries and those that result in wrongful death. These are some of the injury types that we frequently handle with excellent results for our clients:
Traumatic brain injuries
Spinal cord injuries
Injuries to the internal organs
Fractures
Dislocations
Burns
Lacerations
Facial and eye injuries
Scarring
Neck and back injuries, including herniated discs and whiplash
Complex regional pain syndrome
Psychological trauma
Negligent Driving Behaviors
When you retain our law firm to represent you in your car accident claim, we begin by conducting a thorough investigation to determine the cause of the crash and to identify the liable parties. We find that many car accidents are caused by these negligent driving behaviors: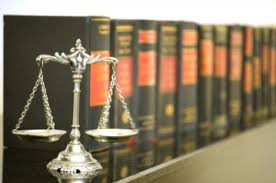 Driving under the influence of alcohol or illegal or prescription drugs. The National Highway Traffic Safety Administration reports that 27 people die as a result of drunk driving every day, and many more deaths and injuries involve drugs, both prescription and illegal drugs, as well as combinations of alcohol and drugs.
Driver distractions, especially cell phone use and texting. According to some estimates, driver distraction is a factor in 80 percent of all motor vehicle crashes.
Driving with insufficient sleep
Running stop signs and red lights
Speeding, weaving, and aggressive driving
Failing to yield the right of way
Uninsured or Underinsured Motorists and Hit and Run Drivers
If the driver who caused your accident has no insurance, too little insurance, or left the scene and was never identified, you will need to look to your own insurance coverage to pay your claim. When you buy insurance, your insurance company must offer you uninsured motorist insurance equal to the amount of bodily injury liability coverage you carry. If you decline UIM coverage, you need to sign a statement that you did so. If the company can't produce the signed statement, you may be automatically covered. You lawyer will know how to handle a UIM claim.
What Damages Should Be Included in Your Recovery?
At our law firm, we routinely demand economic and non-economic damages from the at-fault driver. Economic damages include these and others:
Lost earnings and future earning ability
Medical expenses owed to your private or public health insurance provider
Unpaid medical expenses
Cost of anticipated future treatment
Out-of-pocket payments for medical equipment, assistive devices, prescriptions, transportation, household assistance, and so forth.
Non-economic damages, also called general damages, are losses that affect your quality of life in ways that have no price tag:
Pain and suffering (both physical and mental)
Disfigurement
Loss of enjoyment of life
Loss of consortium
The Legal Help You Need
When your life has been shattered by an auto accident, you need the best legal representation you can find. Call our law office to learn how we can help you recover enough money to allow your life to go on. We will analyze your case and advise you of your rights and legal options at no cost. We'll launch an immediate investigation and engage professional experts when necessary to help make your case. Statutory time limits restrict the amount of time you have to file a lawsuit, so don't wait—call today to safeguard your right to a recovery. more information on this website