Dealing with the Insurance Company
When you are injured in an automobile accident it is not any fun dealing with the insurance companies. However, how you communicate with them can greatly affect how you are compensated for your injuries. Some things to remember when dealing with your insurance company are not to inflate the seriousness of your injuries, not to post inappropriate materials on your social media sites for them to find, and not to attempt to include past injuries as related to your accident.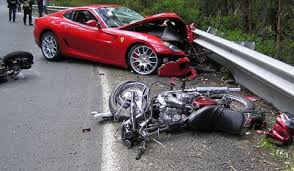 Whenever you are filing your claim with your insurance company, it is very important that you are always honest with them.
It is important that you call your insurance agent to file a claim after an accident or injury occurs. You should not expect them to have your best interests in mind and do not take their advice. They can attempt to manipulate and take advantage of you by offering you a very low offer on your claim or telling you that you do not need an attorney. DO NOT SIGN ANY RELEASES OR WAIVERS OF ANY KIND UNTIL YOU OBTAIN LEGAL COUNSEL FROM AN ATTORNEY. Insurance companies will try to get you to sign away your rights by paying you a small settlement (that is far less than what your injury claim is actually worth) that has fine print saying that it is the final payment, and then say that you accepted it as a settlement for your injuries. That is why you need an attorney to represent you against these large corporations, to ensure that you receive the actual fair value of your claim.
These corporations tell you that you do not need an attorney because they know that an attorney would know such things as the actual fair value of your injury claim, jury trends, and accident law. For example, if you are in an accident and seriously injured, the insurance corporation might immediately offer to pay you $5,000 and tell you that they will pay your medical bills. You think it is fair and accept. However, your case might have had an actual fair value of 10 or 20 times that amount and when you send the medical bills for the insurance company to pay they might tell you that the treatment was "unnecessary" and not pay it or give some other excuse for not wanting to pay your bills. These corporations are only interested in making money, not fairly compensating you for your injury. You need an experienced accident attorney to represent you against these large companies to ensure that you are fairly compensated for your injuries.
Insurance companies employ different tactics when trying to save their corporation money at your expense. For example, they are very good at delaying a claim and using delay tactics. They know that the longer they delay the more likely you are to get tired of waiting and take a settlement for less than fair value. Also, you only have a certain amount of time from the date of an accident to bring a lawsuit (known as a statute of limitations) and if they can delay past this date then you might be forever barred from bringing a lawsuit for your injuries, and then they have no incentive to pay your claim at all.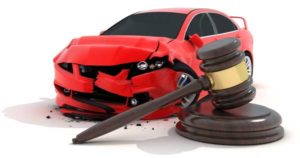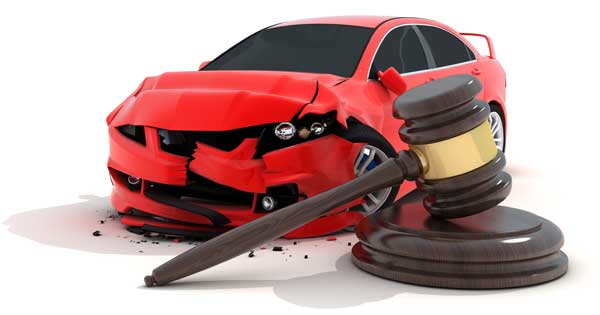 They can also "discount" your medical bills, by not counting certain medical bills as part of your claim by saying that the treatment was "unnecessary". Even though you and your physician thought that the treatment was necessary, these insurance adjusters might disagree. They are only doing this, and other tactics, in order to make their company profits and save them money. You need an accident attorney to deal with these large multinational corporations so that you don't have to. Call us today for a free consultation with one of our accident attorneys. Please visit this website
What A Texas Car Accident Lawyer Can Do For
A Texas car accident lawyer is your most excellent helper when you or your loved ones get harmed in an auto accident. Depending upon the seriousness of the injury, you may have to spend loads of money on medical cure. Keeping in mind the fact that medical expenses in recent times are skyrocketing, it's can be assumed that unexpected expenses will deplete your savings. By picking a good lawyer, you not only maximize your probability of winning the claim, but as well get the compensation you are worthy of.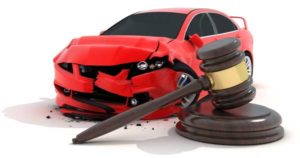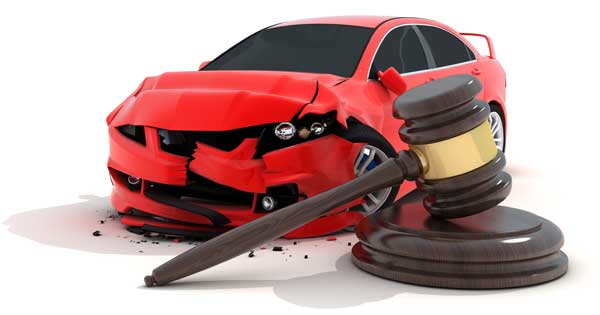 Be Aware Of Your Rights
There is a particular legal process that the sufferer has to pursue in cases of auto accidents. For instance, they must take action instantly in filing the complaint adjacent to the party that is liable for the accident. There is a definite legal time limit that you must pursue otherwise your case may expire. It's very essential for you to know that justice is not an automatic thing. You require fighting for it. The key aim of appointing a specialist Texas car accident lawyer is to ensure that you win the case and that you get the compensation you are worthy of.
Don't Delay
On the other hand, the chief cause why still a skilled legal expert may find it very complicated to win the case for you is that sometime their hands are tied. In nearly all cases the client (the sufferer) is guilty for this. Getting injured or having some of your loved ones injured in some accident on the road is certainly a horrific experience. Such accidents leave you in a situation of shock and busy handling numerous things for example the insistent medical treatment and assembling fund to forfeit the medical bill and so on. You put out of your mind regarding filing the complaint, and the moment you come to a decision to carry out so, you may not remember lots of things about the accident. You may not be able to elucidate everything in detail to your Texas car accident lawyer that what really occurred that day.
Indeed, when you contact a lawyer subsequent to a couple of months, it too makes it very complex for the lawyer to inspect the case in detail. They may miss out on some vital clues and proofs. Consequently, while it's essential to focus on getting medical care, it's is also important to contact a car accident attorney and instantly begin the legal process to file your case.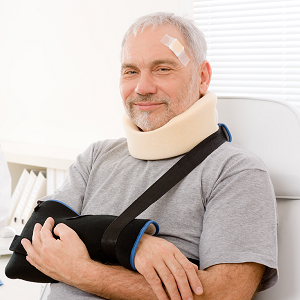 The earlier you contact a lawyer, the better it's for you. The investigating team of your lawyer will get sufficient time to investigate all the facets and collect necessary evidence. Based on their inquiry, they will direct you during the procedure. If you've a genuine claim, they will first attempt to resolve the case outside the courtroom through discussions with the party guilty for the accident. If they feel apologetic regarding the accident and are prepared to offer you the compensation you are worthy of, your case may get settled instantly. But if they do not, only a Texas car accident lawyer can edify the liable party a good lesson in order that they drive more cautiously after this.
You need to hire a Texas car accident lawyer or a Texas Truck Accident Attorney if you have met with an accident. Visit us at our website for more information.
Car Accident Fatalities and Injuries
While new automobile safety standards have made driving safer, and the number of car accident deaths has gone down nationwide, that downward trend seems to have passed some states by. The national total declined by 1.9 percent. In addition, countless lives have been put on hold and in many cases changed forever by catastrophic injuries.
Many of those lives could have been saved and injuries avoided but for the wrongful actions of negligent, reckless, and careless drivers. When a driver kills or injures another person, the injured victim or surviving members of the deceased victim's family have the legal right to seek a recovery to compensate for their damages. While money is never adequate compensation for a life lost or serious injuries suffered, it can mitigate the financial problems that often beset a victim in the aftermath of an auto accident.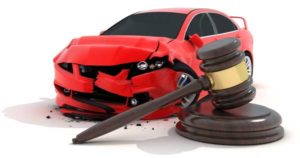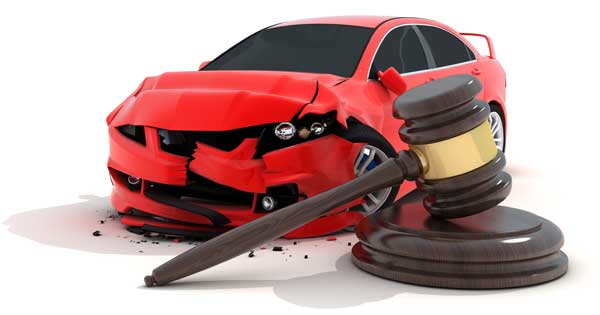 What to Do After a Car Accident
It is normal to feel shaken up and unsure how to proceed when you've just been in an accident, but knowing what to do following the accident can make a great difference in the amount you'll be able to recover for your damages. If you're conscious, these are some things you should do—or not do—to protect your right to a recovery:
Call the police and make a report. Don't ever allow the other driver to talk you out of this!
Exchange information with all involved drivers—names, addresses, phone numbers, plate numbers, and insurance information.
Don't talk about the accident, how it happened, how you feel, or whose fault it was with anyone at the scene.
Don't apologize. (You'd be shocked how many people do this out of routine politeness when they are in no way at fault!)
If anyone witnessed the accident, get their contact information.
While you're waiting for the police or ambulance, have someone who has not been injured take photos of the accident scene with your cell phone camera, including all vehicles and points of impact. Get photos of street signs or landmarks that can identify the location.
Get medical attention promptly. You may ask the 911 operator to call an ambulance when you request a police officer. If you don't feel you need an ambulance, have someone drive you to a hospital emergency room, your personal physician, or an urgent care clinic. Keep all follow-up appointments.
Call a lawyer who practices personal injury law exclusively and has extensive experience with car accident injuries. The lawyers of our group are aggressive and effective car accident attorneys with an exceptional record of winning high value settlements and verdicts.
When you receive a call or a visit from any insurance company, refer the adjuster to your attorney. Do not engage in any discussion of the details of the accident or your injuries –even with your own insurance company. Do not give the insurance company a recorded statement or sign any medical authorizations or releases of any kind unless specifically instructed to do so by your lawyer. The insurance adjuster is not your friend, but is working to keep the company's payout as low as possible or to deny your claim altogether.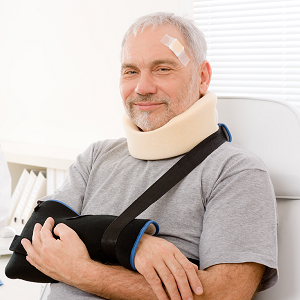 Car Crash Types
The attorneys at our Law Firm have extensive experience winning recoveries for a broad range of accident types and injuries. These are some of the most common types of car accidents that our office handles:
Rear-end accidents (the most frequent)
Head-on collisions (the most deadly)
T-bone collisions
Underrides
Rollovers
Sideswipes
Defective automobile parts
Crashes caused by road hazards
Car Crash Injuries
At our law offices, we have experience with auto accident injuries of all types, including the most catastrophic and life-altering injuries and those that result in wrongful death. These are some of the injury types that we frequently handle with excellent results for our clients:
Traumatic brain injuries
Spinal cord injuries
Injuries to the internal organs
Fractures
Dislocations
Burns
Lacerations
Facial and eye injuries
Scarring
Neck and back injuries, including herniated discs and whiplash
Complex regional pain syndrome
Psychological trauma
Negligent Driving Behaviors
When you retain our law firm to represent you in your car accident claim, we begin by conducting a thorough investigation to determine the cause of the crash and to identify the liable parties. We find that many car accidents are caused by these negligent driving behaviors: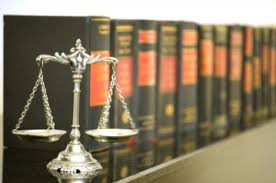 Driving under the influence of alcohol or illegal or prescription drugs. The National Highway Traffic Safety Administration reports that 27 people die as a result of drunk driving every day, and many more deaths and injuries involve drugs, both prescription and illegal drugs, as well as combinations of alcohol and drugs.
Driver distraction, especially cell phone use and texting. According to some estimates, driver distraction is a factor in 80 percent of all motor vehicle crashes.
Driving with insufficient sleep
Running stop signs and red lights
Speeding, weaving, and aggressive driving
Failing to yield the right of way
Uninsured or Underinsured Motorists and Hit and Run Drivers
If the driver who caused your accident has no insurance, too little insurance, or left the scene and was never identified, you will need to look to your own insurance coverage to pay your claim. When you buy insurance, your insurance company must offer you uninsured motorist insurance equal to the amount of bodily injury liability coverage you carry. If you decline UIM coverage, you need to sign a statement that you did so. If the company can't produce the signed statement, you may be automatically covered. You lawyer will know how to handle a UIM claim.
What Damages Should Be Included in Your Recovery?
At our law firm, we routinely demand economic and non-economic damages from the at-fault driver. Economic damages include these and others:
Lost earnings and future earning ability
Medical expenses owed to your private or public health insurance provider
Unpaid medical expenses
Cost of anticipated future treatment
Out-of-pocket payments for medical equipment, assistive devices, prescriptions, transportation, household assistance, and so forth.
Non-economic damages, also called general damages, are losses that affect your quality of life in ways that have no price tag:
Pain and suffering (both physical and mental)
Disfigurement
Loss of enjoyment of life
Loss of consortium
The Legal Help You Need
When your life has been shattered by an auto accident, you need the best legal representation you can find. Call our law office to learn how we can help you recover enough money to allow your life to go on. We will analyze your case and advise you of your rights and legal options at no cost. We'll launch an immediate investigation and engage professional experts when necessary to help make your case. Statutory time limits restrict the amount of time you have to file a lawsuit, so don't wait—call today to safeguard your right to a recovery. more information on this website