Personal Injury Law – What Is A Settlement?
In a personal injury case, a settlement occurs when there is an agreement between both sides in a civil law suit or through negotiations. The majority of personal injury cases, be they from a premises injury, transportation accident, medical malpractice, product liability, dog bite, wrongful death, or other type of injury, do not go to trial, but are settled by negotiating with the other party. One side will try to avoid going to trial by offering a specific amount of compensation that they would like the other party to agree to. It is usually, but not always, the defendant that requests a settlement. This is done to minimize the expense they will incur if the case goes to trial.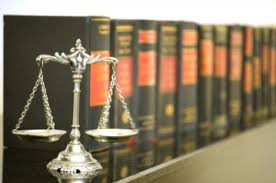 There is no typical, minimum or maximum settlement amount. The award is dependent upon a number of things, including:
The type of injury and how severe it is
How long it appears the injury will last and require treatment
What financial damages will be incurred (medical expenses, lost income)
A qualified personal injury attorney is the best person to weigh the damages caused by the injury and to put a value to your claim.
It is best to wait until the injured party has a full medical evaluation and is through, minimally, a portion of their treatment before a settlement demand occurs. It is only in this way that there may be a knowledgeable determination of the harm and damages caused by the injury, resulting in a settlement that will be significant enough to cover the future medical needs and expenses of the victim. Negotiation between both sides will then take place until an acceptable settlement amount is agreed upon. The negotiations may occur in an informal way, or, if necessary, mediation may occur.
Structured Settlements
A personal injury settlement may be received in two ways. One is a lump-sum award, in which the entire amount of compensation is given in a one-time payment. The other is called a structured settlement. There are a number of benefits to a structured settlement, such as tax benefits, and having the ability to predict future income, which assists in preparing in advance for the needs of the injured party. Before deciding on what type of settlement to choose, consulting an attorney and an experienced financial planner is advisable, since each person's needs are unique.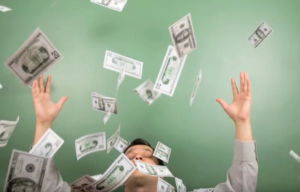 Personal Injury Law – Accident Attorneys
Have you been injured in accident that was someone else's fault?
Has a doctor's mistake caused long-term health issues?
Have you been hurt by a defective product?
Under state personal injury laws, you may be entitled to compensation if you are hurt as a result of another person or company's negligent, reckless or deliberate actions.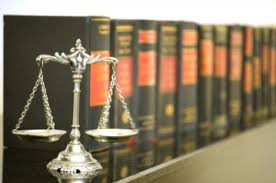 Personal injury lawyers work with the victims of all kinds of accidents, including auto accidents, motorcycle crashes, truck crashes, boating accidents, plane crashes, workplace injuries and railroad accidents.
You should also hire a personal injury attorney if you've been injured as a result of dental or medical malpractice, a defective product, nursing home abuse, a slip and fall accident on someone else's property or a dog bite. Your personal injury law firm can help you collect money to pay for medical expenses, temporary or permanent disability, lost wages, pain and suffering, and other injury-related expenses.
Find a local personal injury lawyer or law firm by calling our toll free helpline.
We handle a wide range of personal injury cases including but not limited to:
Motor Vehicle Accidents
Victims of car accidents have the right to seek compensation for damages, lost wages, and medical expenses. If you suffer from injuries sustained in a motor vehicle accident because of a car wreck caused by another driver's fault, then you may be able to receive compensation for your damages, losses, and/or injuries.
Birth Injuries
If you or your child has suffered a pregnancy complication resulting in a birth defect, you should contact our birth injury attorneys for an immediate free case evaluation. Our experienced attorneys understand the complexities of a birth injury claim and will fight to help you maximize your settlement.
Construction Accidents
Our in depth knowledge of construction accident litigation is second to none. A construction injury, accident or death lawsuit claim requires a trial attorney with the experience and financial resources to successfully win your case. Put our thirty years of experience to work for you and let us get you the justice and compensation you deserve.
Defective Products
If a defective product has injured you or a loved one, our team of highly trained defective product lawyers will fight to protect your legal rights and help you hold the individuals, companies and manufacturers accountable for the unsafe products they market to the unsuspecting public.
Dangerous Drugs
If you or a loved one suffered injuries or death because a defective drug, our defective drug lawyers are experienced in investigating and uncovering critical evidence when innocent victims are injured or killed by the medicines they unknowingly trust. Contact our office for a free consultation with a defective drug attorney to discuss your case.
Medical Malpractice
If you or a loved one has been the victim of medical malpractice, hiring an experienced medical malpractice lawyer is vital to obtaining the maximum settlement for your injuries. Contact our office for a free consultation and let us help you get the justice and compensation you deserve.
Nursing Home Negligence
Thousands of elderly Americans are abused each year in nursing homes and other facilities responsible for their care. Our nursing home negligence attorneys can help you get the justice and compensation that your loved one deserves. Contact our office for a confidential free consultation to discuss your case with one of our elder abuse attorneys.
Personal Injury Claims
Victims of accidents, negligence, and personal injuries have the right to seek compensation for damages, lost wages, and medical expenses. Our Personal Injury Lawyers handle all types of personal injury cases throughout the country and have recovered millions of dollars in personal injury verdicts and settlements. Contact our personal injury attorneys today for a free consultation.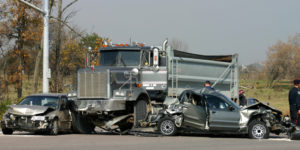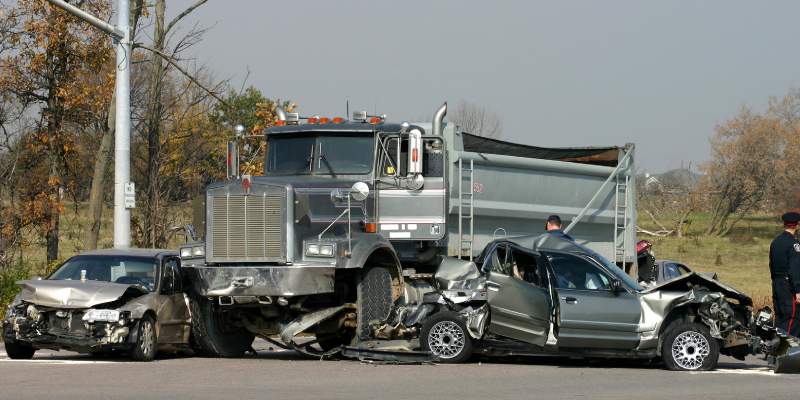 Social Security Disability
We have the legal know-how to apply, appeal, organize, and argue your Social Security benefits claim. If you were denied social security disability benefits contact our SSDI lawyers for a free consultation. We have the resources and experience to help you get the benefits you deserve.
Truck Accident Injuries
Victims of trucking injuries and semi truck accidents are entitled to compensation and in almost all cases the amount is significant. Our accident lawyers have recovered over 200 million dollars in personal injury verdicts and settlements. If you were injured in a truck accident, we'll fight to get you the maximum compensation for your injuries.
Workers Compensation Claims
If you're injured while at work or develop a job-related occupational disease, you may be eligible to receive workers compensation. Our attorneys can help you navigate the complex issues pertaining to workers compensation claims. Contact our workers compensation lawyers today for a free consultation.
Wrongful Death Claims
If you suspect that you lost a loved one to wrongful death, call our office to speak with a wrongful death attorney who will evaluate your case for free. We have the resources to help you prove that the fatality was the result of another person or party's negligence which is critical if you are going to win a wrongful death lawsuit.
If you or a member of your family has been seriously injured, or you have lost a loved one to wrongful death, you may find yourself at a breaking point and unsure of where to turn for help. Let our lawyers help you focus on getting the money you deserve so you can focus on healing. We don't get paid unless you win your case.
You can call our Personal Injury Lawyers for a free consultation.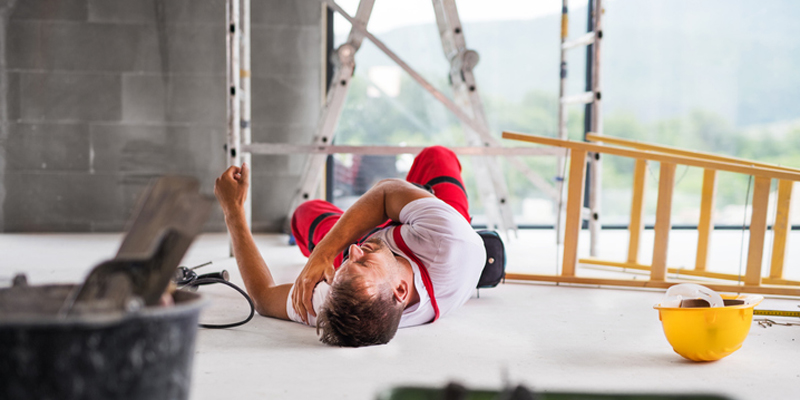 We are premises liability attorneys who fight for your right to compensation. Premises liability holds property owners accountable for injuries that occur on their property. A landowner has a duty to keep their property reasonably safe for anyone who enters its premises. If a landowner neglects that duty and someone becomes injured, the landowner may have to compensate the injured party. For more than 25 years, our attorneys have represented clients in premises liability cases, helping them get back on their feet physically and financially. Premises liability injuries can have many causes, but some of the most common are: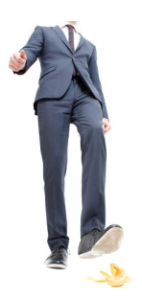 Slippery floors
Broken chairs
Poor lighting
Defective handrails
Cracked steps
Potholes
Uneven pavement
If you sustained an injury on another person's property, call our law offices immediately to seek help with compensation.
Slip and fall facts:
The most common type of premises liability injury results from a slip and fall accident. The law protects victims of slip and fall accidents whether they are invitees or licensees. An invitee is someone who is invited onto land open to the general public, whether for business purposes, such as a shopper in a grocery store or in another public area like a park or community center. A licensee is someone allowed to visit property that is not open to the general public, such as a houseguest visiting a friend's private home. The law is so serious about holding landowners accountable for injuries suffered on their premises that in certain cases it may even compensate trespassers or those who are considered partly at fault for their own injuries.
Do I deserve compensation?
Courts generally ask the following questions in determining whether a victim deserves compensation from a landowner for an injury sustained on the landowner's property:
Was there an unreasonable risk of harm on the land?
Did the landowner know or should they reasonably have known about the harm?
Did the landowner know or should they reasonably have known that the visitor would not appreciate the danger?
Did the landowner fail to take ordinary measures of care to protect the visitor?
An injured party must file a claim within a certain time period following an accident or injury, so if you answered yes to any of the above questions, call our law office as soon as you can.
Call Our Law Office today.
For a free consultation, call us today. Our firm is committed to helping injured parties. We offer a contingency fee payment plan, which means you only pay legal fees if you win. Our attorneys offer home and hospital visits as well as flexible office hours to meet everyone's needs. Our office has plenty of parking and easy access to public transportation.